Read if you are going to continue using TaxGrid in 2018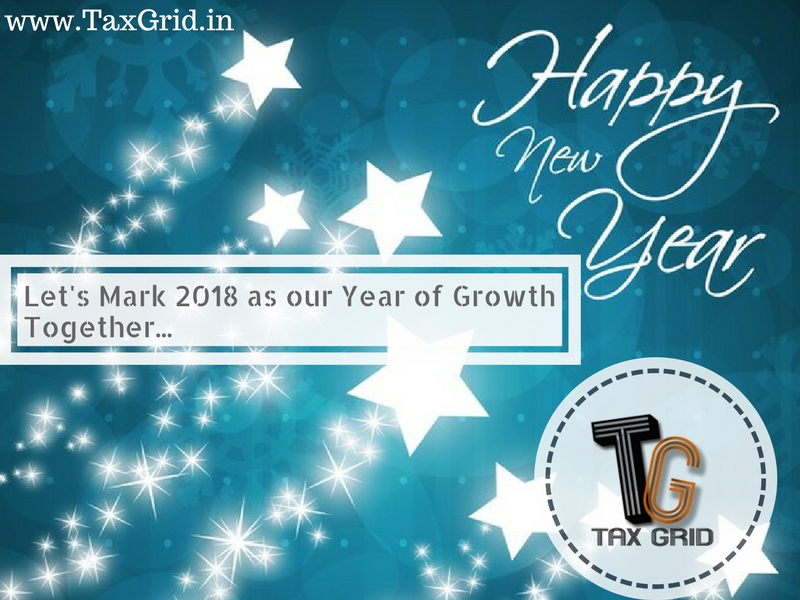 Hey guys, 2017 was great and we look forward to improving in 2018 to be exactly what helps you. For this, we need your help. Please fill this short 2-minute form to let us know what you want in 2018 and maybe we can come with more free services in the upcoming year. Click here to fill the short form: https://goo.gl/WAwVX2
TaxGrid has been loved by all and the platform is growing with your support.
In 2017, we aimed at helping the general public in dealing with the new taxation regime. We answered hundred's of queries for free to make you feel that someone is there for you without charging you a penny. Also, we came up with our short booklets under the tile GST for Janta, wherein we created a guide with proper screenshots aimed at imparting step by step understanding of the compliance part. Other booklets discussing general overview, Special booklets on concepts like Anti-profiteering etc. were also issued at TaxGrid.
TaxGrid has been moreover liked by people because at TaxGrid we authored point to point articles and short write-ups aimed at addressing your queries and problems.
We hope that in 2018 we all together will experience more growth and will come up with more innovative initiatives to help you out and provide you with more services, without charging you anything. Please fill this short form so that we can work better in 2018 to make the TaxGrid as you want. Click here to fill the form.